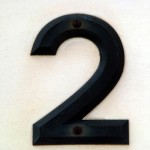 Most people don't get into a car and just start driving. They usually have a clear idea about where they want to go before they even leave the house. The road to financial freedom is just that - a road. Before you take that road, it is important to know where you are and where you want to go.
If you ask most people who want to be financially free what it means to be financially free, they rarely describe it in a measurable way. The usual responses are along the lines of "I don't have to work if I don't want to" or "I don't have to worry about money". With such vague destinations, it is no wonder why most people are not financially free.
In Lesson 1, we learned that the only way to keep score is by calculating your net worth (click here if you want a review). By now, you should all know your current net worth (if not, click here for the net worth calculator). Just like planning a trip, once you know your starting point the next step is to determine your destination.
So where do you want to go?
Think about the lifestyle you want to lead and what the average monthly expense will be when you retire. Also you'll need to decide when you want to retire and how long you plan on living. Of course, the longer you continue working, the less you'll need to save per month.
If you want a quick rough calculation of your target net worth, ING has a Find Your Number Calculator that is quick and easy to use (note: I don't use ING and I am not endorsing ING and any of its products and services).
Once you have your desired number, you can use the retirement calculator at the bottom of this article to see what you need to save per year depending on your current net worth (current savings), your target net worth (desired retirement savings) and the time you want to retire (years until retirement).
Now that you have an idea of where you want to go, we need to begin planning for your trip to financial freedom.
In the next lesson, we're going to take a slight detour and discuss good and bad debt and the best way to get out of bad debt. This way you can unload any unnecessary baggage that you have before we begin our journey. This will be a must read for anyone with a negative net worth.
If you are part of the lucky group that is debt-free, you can continue your journey by going straight to lesson 4.
Retirement Calculator
Current Savings:
Desired Retirement Savings:
Years Until Retirement:
Robert Chen is the founder of Embrace Possibility and author of The Dreams to Reality Fieldbook. He helps people who feel stuck move forward by guiding them to see other possibilities for their lives. He specializes in working with high performers get to the next level. If you're going through a tough time right now, check out Robert's article on How to Feel Better Right Away and if you're having trouble getting what you want out of life, check out How to Always Achieve Your Goals.
More Posts - Website - Twitter - Facebook - LinkedIn - Pinterest - Google Plus - StumbleUpon - YouTube