Life is about relationships.
Boyfriend and Girlfriend
Boss and Employee
Parent and Child
Husband and Wife
Friend and Friend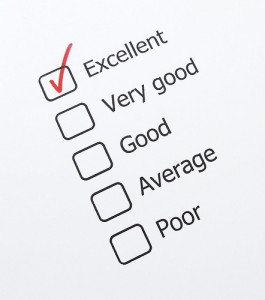 The list goes on...
To have a meaningful life, you'll need to have meaningful relationships.
Take a minute now and answer this question:
Is there a relationship in your life that you wish was better?
Now choose one relationship that if improved, would make the most positive impact in your life. Keep in mind that even great relationships can be made better so don't feel compelled to choose a bad relationship. Choose one that is most important to you.
Do you have one?
Ok, great!
Here are the 3 simple things I did to greatly enhanced my relationships at work and at home.
1. Ask
Just because you've known someone for a long time and they've never complained doesn't mean that your relationship is fine.
Most people have mediocre relationships because they mind read. They tend to guess at what they should do to make the relationship better. This is well-intentioned but incredibly ineffective.
The simple way to do this:
Conduct a weekly check up with the relationship you want to improve. I ask my wife every Sunday, "How did I do this week" and she gives me a score from 1 to 10 (10 being the highest score) along with specific reasons why I got that rating.
If I don't score a 10, I always ask for specific things I can do to score a 10 for the coming week. That becomes my focus for the week. This simple method has greatly improved every relationship where I use this method.
When using this method, NEVER be defensive or make excuses. Don't challenge the score or try to explain. If you do, the other person, will no longer want to answer your question or end up giving you fake scores. Just accept the specific feedback and focus on what you can do to improve your score. If you are having trouble, check out how to stay calm in the face of criticism.
2. Pay Attention
We all know the golden rule:
"Do unto others as you would have them do unto you."
Most people have trouble following this rule. It is more common to see people waiting to get first before they give. It's understandable but it's also why so many people have poor relationships.
For those of you who do follow the golden rule:
I'm sure you have some excellent relationships but ...
What if I told you that this isn't the best rule to follow?
What if there is a better rule to live by?
Here is the "platinum" rule:
"Do unto others as they would have done unto them."
Not everyone wants to be treated the way we like to be treated.
Please recognize this.
It'll transform your relationships for the better.
The Simple Way to Do This:
Ask people what they like and remember it. Show people in subtle ways that you pay attention to what they say. If someone tells me that they hate certain foods, I try not to order them. If someone mentions their child is applying for a certain university, I will try to connect them with someone in my network who is an alumni for that university and can write a letter of recommendation.
One of the key reasons for the success of both the golden and platinum rules is that you must take the first step.
Give first, help first, serve first.
3. Don't Keep Score
No one likes being taken advantage of.
That is why we keep score.
There is nothing wrong with being fair and upholding fairness but life isn't always about being fair.
The Simple Way to Do This:
Stop keeping score.
This was one of the most liberating things I've done and it has improved my relationships with everyone.
I no longer keep count of how many times I've paid for dinner, how many favors I've done for someone or who took the first step towards compromise. I've realized that none of that matters if my goal is to build better relationships.
Trust that the people you want to build relationships with are great people who would never take advantage of you and you'll never worry about keeping score.
If you suspect someone is taking advantage of you, why are you in a relationship with them anyway?
So let's get back to you and the most important relationship you want to improve. Here is what I recommend:
Immediately after you finish this article:
Send an email asking that person to rate you on a scale from 1 to 10 on your relationship. Ask for specifics on how they came up with the rating. If the rating is below a 10, ask what you can do to make it a 10.
Think about all your interactions with this person. What are their interests? Likes? Dislikes? Life Challenges? etc. Ask yourself, what is one thing you can do to help them this week?
Stop keeping score.
That's it.
"People are lonely because they build walls instead of bridges"

- Joseph Fort Newton
So stop trying to protect yourself and start trying to connect.
Who are you going to connect with this week? What other ways do you use to improve your relationships?
  Photo by
jvleis
Robert Chen is the founder of Embrace Possibility and author of The Dreams to Reality Fieldbook. He helps people who feel stuck move forward by guiding them to see other possibilities for their lives. He specializes in working with high performers get to the next level. If you're going through a tough time right now, check out Robert's article on How to Feel Better Right Away and if you're having trouble getting what you want out of life, check out How to Always Achieve Your Goals.
More Posts - Website - Twitter - Facebook - LinkedIn - Pinterest - Google Plus - StumbleUpon - YouTube