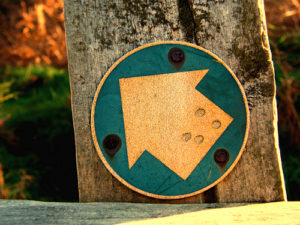 Thanks for visiting the Embrace Possibility Blog.
It can be intimidating to navigate a new blog so I've created a quick start guide to help you.
To learn more about me and why I started this blog - click here
If you want to get started right away, check out the best articles of the Embrace Possibility Blog (click here).
This blog is broken into 6 main categories:
What are your aspirations and dreams for your life? What is meaningful work for you? This category is about personal mastery and clarifying and achieving purposeful goals. Articles here talk about both ways to get what you want and overcome barriers that may stand in your way.
Topics Include: Philosophy, learning, personal goals and interests, purposeful living, spirituality, focus, decluttering, self-esteem, being present
Life is about relationships. The greatest joys come from awesome relationships and the greatest pains come from toxic ones. If you want to live your life to the fullest, you need to create and grow meaningful relationships. You'll find articles on how to improve your relationships through trust, understanding and openness.
Topics Include: How to create and improve relationships with spouse, children, customers, boss, employees, friends, relatives, strangers, others less fortunate, etc.
We work for a greater part of our lives. The secret to a fulfilling career is to find your passion and get someone to pay you to do it. Articles here will show you how to build value using your passion, improve skills that matter and help you gain traction in your professional career.
Topics Include: Achievement, career advancement, finding and getting your dream job, effective communication, public speaking, emotional intelligence, interpersonal skills, productivity
Money is a magnifier. Nothing more and nothing less. If you're living your passion, money will help you accomplish more and reach out to more people. Without money, you lose the freedom to make your own decisions. You are forced to do what others tell you, whether it's your boss or your clients, and delay the fulfillment of your dreams. Articles here will focus on getting you one step closer to financial freedom. With money and resources, you can truly live to your full potential.
Topics Include: Financial planning, wealth accumulation, personal finance, investing
How can you live your best life if your body and mind is not in its best condition? Articles here are geared towards building both your mental and physical strength.
Topics Include: Diet, sleep, exercise, preventive care, meditation
Here you will find inspirational stories that get me going when I'm feeling discouraged. It's easy to look around us and find excuses to live a mediocre life. I find people who show true strength of character and purpose inspires me to keep going and I believe they'll do the same for you.
If you read this far, great! Now you may want to start with the best articles of the Embrace Possibility Blog.
For those who want to get my articles by email, you can by entering your email on the right sidebar or by clicking here. When signing up, you can also choose to receive our monthly newsletter with exclusive content and product discounts for free.
If you enjoy what you read and want to help us do more - click here.
Thank you for visiting and all the best to you!
Robert
  Photo by
maroulbal2
Robert Chen is the founder of Embrace Possibility and author of The Dreams to Reality Fieldbook. He helps people who feel stuck move forward by guiding them to see other possibilities for their lives. He specializes in working with high performers get to the next level. If you're going through a tough time right now, check out Robert's article on How to Feel Better Right Away and if you're having trouble getting what you want out of life, check out How to Always Achieve Your Goals.
More Posts - Website - Twitter - Facebook - LinkedIn - Pinterest - Google Plus - StumbleUpon - YouTube