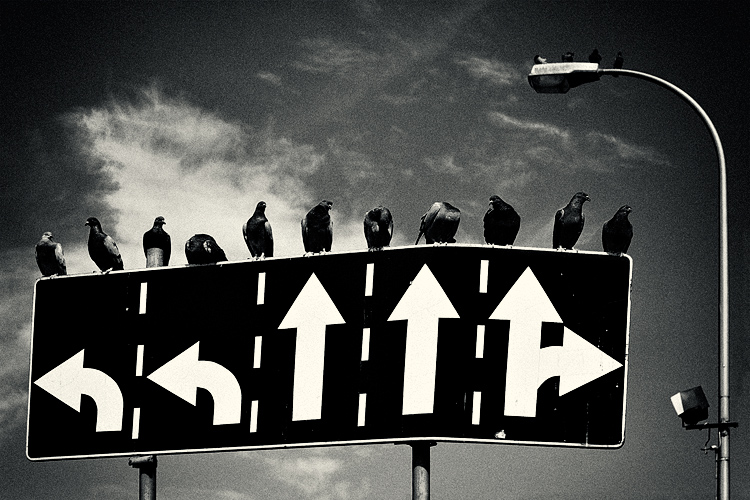 I want to be decisive.
Why?
Because decisive people are the ones that change the world and succeed in life. It's hard not to admire someone who is resolute.
So how can we become more decisive?
I used to think that being decisive was about making fast decisions. I never quite understood how someone can be so sure of their decision without fully analyzing all the pros and cons. It seemed a bit reckless to me. I also thought decisiveness was something that comes with age and experience but that has been debunked by my encounters with many young people who are decisive and many older folks who are not.
Having studied the lives of decisive leaders, I found that decisiveness is directly correlated to how well you know yourself and how often you take time to self-reflect. People who are decisive already know what they want and have thought a lot about what is acceptable and not acceptable in their lives long before having to decide. That is why when it comes time to make a decision, they seem sure of themselves. When you clearly know where you stand, it is hard not to be decisive.
How often do you reflect on your values and beliefs? Do you know what is acceptable and not acceptable in your life?
From my experience and while leading the Know What You Want Career Workshop, I have noticed that many people (myself included) rarely take their time to look within. I am so busy with what is going on outside of me that it feels counterproductive to sit and think about who I am. Recently, I have consciously taken more time to learn about myself and I have noticed that I am naturally more comfortable with the decisions I make.
Take some time to self-reflect. It'll save you time in the future.
Robert Chen is the founder of Embrace Possibility and author of The Dreams to Reality Fieldbook. He helps people who feel stuck move forward by guiding them to see other possibilities for their lives. He specializes in working with high performers get to the next level. If you're going through a tough time right now, check out Robert's article on How to Feel Better Right Away and if you're having trouble getting what you want out of life, check out How to Always Achieve Your Goals.
More Posts - Website - Twitter - Facebook - LinkedIn - Pinterest - Google Plus - StumbleUpon - YouTube