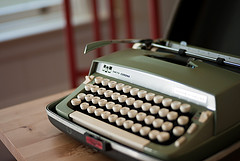 I wasn't sure if it was going to happen.
I mean, I've always thought about writing a book but to actually do it feels a bit surreal.
Looking at the stacks of marked-up drafts all over my office, it feels great to be at the end of what was otherwise a grueling journey. There were many times when I wanted to just publish it as is and get it over with but fortunately I decided to follow the advice of legendary writers, William Zinsser and Stephen King, to re-write it over and over again. Now I have a piece of work that I can easily be proud of.
During this ordeal, I learned a few great lessons firsthand that I now apply to navigate other aspects of my life:
Things Come Up
No matter how perfect you think your plan is, things will come up (at least they did for me).
Despite the imperfection of plans, it's still worthwhile to plan. I wouldn't have finished writing my book if I had no plan. The process of planning is oftentimes more important than the plan itself because it forces you to think more deliberately about what can happen. The reason plans don't work out perfectly is because you don't have all the information to know everything that is going to happen. Planning is really nothing more than an educated guess which means the deadlines you set must account for some uncertainty because of all of the things you don't know.
What I will do next time: Recognize what I don't know and add more buffer time in my plans. Spend less time trying to perfect my plan once I've considered most of the common obstacles. If miss a deadline, instead of wasting energy being hard on myself, I will think about what factors I failed to consider that affected my plan and use that information for future plans.
Writing is About Re-Writing
When I wrote this book, there were sections where I kept trying to make it perfect the first time around and I soon found myself stuck. I would change the sentence structure, the words I used and even the examples. This took a lot of my time and it wasn't until I remembered that writing well is really about re-writing that I allowed myself to finish a chapter first before going back to do some editing.
The first time you do anything is usually the scariest. You don't really know how you'll do or what to expect. There is one thing you can be certain about:
Your first time is going to be your worst time ...
... and it only gets better and better after that.
If you put too much emphasis on getting it perfect the first time around, you'll overwork, stress and disappoint yourself. Many people never do new things because they can't get over all the anxiety of doing something for the first time. I didn't write this book two years ago because of this anxiety. I now understand that to achieve a goal, the real work is in starting (everyday) to work towards that goal. So to finish, you just need to get started enough times.
Don't allow yourself to be paralyzed by the thought of being a total beginner. Life is about taking action. If you become paralyzed because you're not sure how things will turn out, you'll end up not doing very much with your life.
What I will do next time: Remind myself that there is no mandate requiring my work to be perfect the first time around and the first time will always be my worst. Knowing this, take action more quickly to get good feedback for tweaking my plan. I will stay flexible to change my plan according to the feedback I get and remain resilient to continue on even when other things get in the way.
Goals Work
If I didn't set a goal last year to write a book. I would not have written this book. When I first set the goal, I didn't know how to write a book, I just knew that I wanted to do it. Part of the challenge was learning how and then doing it.
The Dreams to Reality Fieldbook was not only a result of following my goal to completion, it was also my instruction manual for achieving this goal. While writing this book, I applied the steps from this book to test the effectiveness of my ideas. What better way to confirm that my knowledge is not only logical in theory but also practical and actionable. I found the section on overcoming barriers that inevitably show up when pursuing your goal especially helpful in real life.
What I will do next time: Continue to set goals and to follow and refine the steps in my book to get even more results in my life. When setting a goal, remember not to get too hung up on HOW I would achieve my goal and trust that once I want a goal, it's a matter of time and effort before I achieve it. Also, I will dream bigger. I've already raised the stakes when I decided to make my next goal a trip around the world which is going to happen by the end of this year. It's crazy how well goals work.
If you don't have a goal now, I recommend that you stop what you're doing and choose something you want and set it as your goal. If you have a hard time choosing a goal, set up a small one (e.g. waking up 5 minutes earlier, deciding to read a book within a year, etc.) and get started now. The key is to start taking action immediately.
Life waits for no one and neither should you. Start doing what you want to do.
(This article is a repost from the Embrace Possibility newsletter)
Photo by Andy Smith
Robert Chen is the founder of Embrace Possibility and author of The Dreams to Reality Fieldbook. He helps people who feel stuck move forward by guiding them to see other possibilities for their lives. He specializes in working with high performers get to the next level. If you're going through a tough time right now, check out Robert's article on How to Feel Better Right Away and if you're having trouble getting what you want out of life, check out How to Always Achieve Your Goals.
More Posts - Website - Twitter - Facebook - LinkedIn - Pinterest - Google Plus - StumbleUpon - YouTube