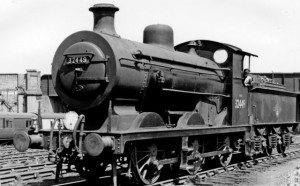 ... well, before I tell you what it is, let's define stable.
When something is stable, it is not likely to change. All my life, I've been raised to believe that stability is a good thing - stable job, stable relationship, stable government - but is it really?
If we think there will be a change for the worse, it is easy to understand the appeal of stability but isn't that like throwing the baby out with the bath water? Just because a person is afraid of a negative change, does that mean we should resist all change including the positive. Perhaps we don't realize that when we pursue stability, we are actually giving up possibilities for growth.
If I stop growing, I will put myself in a very dangerous situation because there are people out there who continue to grow. How many people took stable jobs just to find out that their jobs are being outsourced and they haven't kept their skills up to date to effectively find new jobs? How many people continue to take "stable" jobs (not sure if there are many left but pharmacists and accountants still comes to mind) thinking that their life is set?
The one thing I have learned from the unemployed pilots, lawyers and factory workers in the US is that it is risky to be stable because things change. The one certainty in life is that things will change and for those who seek comfort in stability, please remember that the faster change comes the riskier stability becomes.
My advice is to trade stability for flexibility. Learn skills that will help you stay marketable (I am currently learning to computer program, click here to sign up for the free course). Always think about how you can improve the way you add value for other people. As long as you are doing something valuable, you'll always be able to find someone to pay you to do it for them.
Don't stop learning.
Robert Chen is the founder of Embrace Possibility and author of The Dreams to Reality Fieldbook. He helps people who feel stuck move forward by guiding them to see other possibilities for their lives. He specializes in working with high performers get to the next level. If you're going through a tough time right now, check out Robert's article on How to Feel Better Right Away and if you're having trouble getting what you want out of life, check out How to Always Achieve Your Goals.
More Posts - Website - Twitter - Facebook - LinkedIn - Pinterest - Google Plus - StumbleUpon - YouTube