One of the most frequent concerns I get in my Know What You Want Career Workshop is:
"I want to go for my dream job but I have (fill in obligation - i.e. bills to pay, family to feed, etc.)"
and my answer is:
"I understand. Your dream job can only be your dream job if it fulfills all your wants and needs."
Before you roll your eyes or start booing, let me elaborate.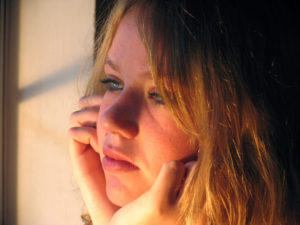 This question usually comes up in  the beginning of the workshop when I ask the participants if there are willing to commit to pursuing their dream job if they find it.
As with most people, the answer is an obvious "yes" but realistically speaking a resounding "no" because there are bills to pay or mouths to feed. This mindset is the main reason people don't commit to or even think about getting their dream job.
This is the common misconception of a dream job. People believe a dream job is a job where you are doing what you want to do (i.e. I want to be a teacher) but that is only a small factor in what goes in your dream job. A real dream job should take into account your financial goals, the work environment, the people you will be working with in addition to your interests, strengths and personality. It is your dream job because it allows you to live the life you want. If you want to be a teacher and be rich, your dream job is not teaching elementary school.
In the Know What You Want Workshop, we focus on first identifying who you are, then giving you the strategies to research the types of jobs that will fit your criteria and lastly teaching the method to transition from where you are currently at to where you want to be.
If you don't want to or can't afford to take a workshop, you can apply these steps on your own as well. Two great books for this process is "The Pathfinder" by Nicholas Lore and "What Color is Your Parachute?" by Richard Bolles.
I hope this has open up the possibility for you to pursue your dream job!
For more information about the Know What You Want Workshop, contact me by clicking here.
Robert Chen is the founder of Embrace Possibility and author of The Dreams to Reality Fieldbook. He helps people who feel stuck move forward by guiding them to see other possibilities for their lives. He specializes in working with high performers get to the next level. If you're going through a tough time right now, check out Robert's article on How to Feel Better Right Away and if you're having trouble getting what you want out of life, check out How to Always Achieve Your Goals.
More Posts - Website - Twitter - Facebook - LinkedIn - Pinterest - Google Plus - StumbleUpon - YouTube