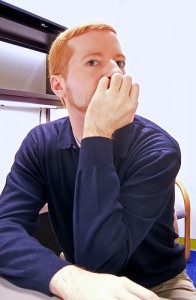 2:35pm...
2:37pm...
2:40pm...
Is this what work is like for you? Constantly checking the clock and watching the time slowly crawl by?
Are you bored at work and find yourself either surfing the internet or spending more time socializing than you do working?
Do you wonder how your company can afford to be paying you to do almost nothing?
To some, this may seem like a great arrangement but not to you.
You want to be challenged, to be fulfilled, to be excited at work.
I know where you're coming from.
Being bored at work is draining and I'm going to show you what you can do about it.
Before we look at how to improve your current situation, let's look at why this happened.
People are usually bored at work because they're:
Over-qualified

-  The work is too easy for you and you are able to finish your work faster than the allotted time for it. There is no challenge and you are not given  assignments that will stretch your current competencies.

Given too little work

- This is similar to the first reason except the work is not easy, they're just not giving you enough. This is usually not common since most companies now try to squeeze as much productivity as they can from their employees. Unless you're great at pretending to be busy, this may be a warning sign that either business is bad and/or you're about to lose your job.

Doing boring work

- I find creating useless reports, accounting and general admin work (filing, copying, scheduling, etc.) boring. You may find writing articles, facilitating workshops and conducting coaching boring. We are all entitled to our interests and if you're doing work that is boring for you, time will pass slowly even if you're busy all day.
So what you can do about it?
Find what interests you and do more of it
What do you find interesting?
Think about the highlights in your life.
What have you done where you lost track of time doing it? What do you like to do on your days off? Is there a common theme among all your favorite activities?
Take time to be aware of what interests you. Maybe you enjoy planning events or researching deals online. Perhaps connecting with people or helping them with their personal issues energizes you.
Whatever you're interested in, try to find ways to do it in the office. If you like to plan, volunteer to organize your department's next event. If you enjoy research, propose to take on projects that require research.
Don't be afraid to add responsibilities to your current role by doing things that you enjoy that further your department and/or company's goals. As long as you are not doing anything illegal or using too many resources, do first ask later. It's easier to ask for forgiveness than for permission. If you understand your company's objectives, your boss will appreciate you more for taking the initiative.
Understand that you work for yourself
No matter where you go and what company you work for, you actually work for yourself.
When you understand that, it no longer makes sense to be lazy because you're only stealing your own time. Wherever you are, your goal is to make yourself more valuable by learning transferable skills and gaining knowledge.
If you find your current role boring, learn about how your role connects with other positions in the company. Connect with people in different departments and ask them to teach you about their processes. This will put your role into context and help you become more creative in finding the intersection between your job responsibilities and tasks that you are interested in.
The key point is, no matter what you do, give it your best because that is the fastest way to build your competencies to a higher level.
Leave work early or forever
If you're bored and you're done with your work, ask to leave early or at least on time. Many people feel pressured to stay because everyone else is staying for "face time".
While it's important to make a good impression, keep in mind that you work for yourself, not your boss or your company. If you're no longer benefiting from being at work, leave. If you don't want to leave early, then find project or activity that is going to build your skills.
If at any point you feel that you are no longer gaining any more knowledge from your company. It's time to look for another job. There is no point staying at a company that does not develop and challenge you because at the end you will lose out. Gone are the days of pensions and lifetime job security.
If you're staying because you want more experience, then make sure you're building experience. Working for 20 years doing the same thing is not 20 years worth of experience, it's a year's worth of experience 20 times.
To be successful, build your own brand now and make yourself valuable.
Don't get stuck waiting for time to pass.
Which method did you find interesting? How do you prevent yourself from being bored at work?
Photo by
Nicholas_T
Robert Chen is the founder of Embrace Possibility and author of The Dreams to Reality Fieldbook. He helps people who feel stuck move forward by guiding them to see other possibilities for their lives. He specializes in working with high performers get to the next level. If you're going through a tough time right now, check out Robert's article on How to Feel Better Right Away and if you're having trouble getting what you want out of life, check out How to Always Achieve Your Goals.
More Posts - Website - Twitter - Facebook - LinkedIn - Pinterest - Google Plus - StumbleUpon - YouTube