Published: September 2012
ISBN-10: 1592408419
EP Rating: 4 out of 5 (worth picking up)
EP Main Takeaway: People are inspired by other people's vulnerability yet ashamed of their own. Be willing to show up and be all in. Make an effort with others by always engaging fully. If we judge when we receive, we judge when we give. The more afraid we are to talk about shame, the more we are controlled by it. Shame is when we feel flawed, guilt is when we make a mistake. To tackle shame, know that you are already worthy and that you are not your actions.
We are hard-wired to connect with others. We all want love and belonging. Engage in your life from a place of worthiness - "I'm enough and deserve love and belonging." Be vulnerable. Fear, disengagement, and need for more courage are the main barriers to vulnerability. Be engaged and pay attention.
Shame is usually the cause of narcissism; we fear to be ordinary. The thought of being "not enough" constantly bombards us. The feeling of scarcity causes greed and jealousy and the opposite of scarcity is feeling you have enough.
Vulnerability involves uncertainty, risk, and emotional exposure - we have to take off the mask and hope it's enough. We're all in and feel naked when everyone is fully clothed.
People are inspired by other people's vulnerability and ashamed of their own. "Give me the courage to show up and let myself be seen." Vulnerability is life's great dare - be willing to show up and be all in. It is not about oversharing or sharing without boundaries.
Need to be vulnerable to build trust - look for ways to build trust with others. Disengagement is the biggest betrayal of trust. Make an effort with others - always engage fully ***
If we don't ask for support, we can't give freely. If we judge receiving, we judge when we give. ***
Don't weigh your worthiness based on spectators comments. Only when we are brave enough to explore our darkness will we see the power of our light. We need to get past shame to be truly vulnerable. If you're not good at being vulnerable, you are probably good at being ashamed.
Don't hitch your self-worth to your creations and products - the secret killer of creativity is shame.
Shame - we all have it, we are all afraid to talk about it. The more afraid we are to talk about shame, the more we are controlled by it. It is an intensely painful feeling that we are flawed and incapable of being loved. Shame is when we feel flawed, guilt is when we make a mistake.
Practice shame resilience - moving from shame to empathy
Recognize shame and understand triggers (biography and biology)
Practice critical awareness: assess the self-talk that's causing shame
Reach out: are you owning or sharing your story?
Speak in shame: are you talking about what you need?
How people typically deal with shame:
Moving towards, Moving away, Moving against
Set and respect boundaries.
When you feel shame, get back to your thinking brain and adopt these strategies:
Practice courage and reach out to someone who loves you
Talk to self like you would comfort a friend
Own the story so you can write the ending
12 shame categories:
Appearance and body image
Money and work
Motherhood or fatherhood
Family
Parenting
Mental or physical health
Addiction
Sex
Aging
Religion
Surviving trauma
Being stereotyped or labeled
Ignore comments from people "not in the arena".
Men and women experience shame differently:
Women

Shame triggers: how they look and motherhood: expected and desired to be perfect but also needs to be done effortlessly

Men:

When men share shame, they get punished. Shame is weakness so they 

can't show fear
We are hard on others because we are hard on ourselves; we criticize people in places where we feel vulnerable *** When you're stuck in shame, it's easy to denigrate others to make ourselves feel better.
Honest loving conversations helps reduce shame between couples. Real belonging doesn't mean disdain for those who are different.
People don't like other people who put on masks and armors of vulnerability. Take off the masks and armors by knowing that you are enough and worthy**.
Common masks and armors:
1. Foreboding Joy: when things are going well, we think something bad will happen. Joy brings out the vulnerable side because we fear loss. We get stuck in constant disaster planning and perpetual disappointment. We may even practice being devastated so vulnerability doesn't blindside us. Instead,
Practice gratitude - be grateful for what you have; don't take it for granted
Remember that joy comes in moments, ordinary moments
Don't squander joy - lean into

it
2. Perfectionism: It's usually not about striving for excellence but trying to get approval through high performance. Perfectionism is a form of shame; "if I look perfect, I can avoid shame, judgment, and blame". Instead,
Appreciate the beauty of cracks and have self-compassion (self kindness, common humanity and mindfulness)
Know that hustling is tiring - be real and stop doing the dance of worthiness
Remember that perfection is the enemy of done, quick and dirty does the trick
Use creation to overcome perfectionism
3. Numbing: Crazy busy is an addiction to numbing shame, anxiety, and disconnection. Instead,
Set boundaries and limits - we need to know we are enough and not be afraid to set limits
Find true comfort - it's not what you do but why you do it that matters; don't treat people like objects
Cultivate spirit to soothe anxiety and change behavior that led to anxiety
Know that connection is energy between people and belonging is a feeling of being part of something bigger.
4. Viking or victim: Either you win or lose; dominate or be dominated. Instead,
Reflect on your definition of success
Understand it's not always about survival
5. Letting it all hang out: Oversharing is not vulnerability. You can't use vulnerability to fast track a relationship. Using vulnerability is not the same as being vulnerable ***. Instead,
Recognize that people need to earn the right for you to share their story
Share stories that you have already worked through
Clarify intentions - don't share fresh wounds. Share to teach, not to work through your own stuff
Set boundaries
Don't use vulnerability to manipulate or grab attention - question your intentions
6. Serpentining: Avoid trying to control or back out of a situation to avoid vulnerability. Clues to serpentining are lying and blaming. Instead, be present, pay attention, and move forward.
7. Cynicism, coolness, nonconformity: When someone else is daring, it might make you uncomfortable and feeling vulnerable. This leads to a tendency to put people down or downplay their efforts. Instead,
Recognize there is nothing wrong with enthusiasm and engagement
Take one step at a time and be resilient to shame; worthiness is my birthright**
Only accept feedback from people in the arena
Don't try to win over haters - there will always be people that are completely uncool to you ***
Strategy - what we want to achieve and plan to get there
Culture - who we are; the way we do things
Questions that Elicit Culture:
What behaviors are rewarded and punished?
Where are people actually spending their resources: time, money, attention?
What rules and expectations are followed, enforced or ignored?
Do people feel supported talking about how they feel and asking for what they need?
What are the sacred cows? Who tips them? Who stands them back up?
What stories are legend and what values do they convey?
What happens when someone fails or makes a mistake?
How is vulnerability and emotional exposure perceived?
How prevalent is shame and blame and how often are they showing up?
What is the collective tolerance for discomfort? (Learning new things)
The power of these questions helps us understand culture and compare aspirational values to practice values; the bigger the gap between what you say and do, the bigger the disengagement.
Creativity is stopped by fear of being ridiculed for different ideas.
Signs of shame in a culture:
Blaming, gossiping, favoriting, belittling - if you're blaming, you're discharging pain and shame. Cover-ups are based on shame.
Support leaders who are shame resilient and open to bringing it into the conversation. Normalize discomfort and don't try to make everything easy and comfortable ***. View feedback from a strengths perspective -  three strengths and one opportunity for growth.
Don't BS and pretend **
When you shut down vulnerability, you close off opportunity; Build strong support networks. Don't major in being right; ask for help when you need it.
Parents can lead by example:
Teach children to believe in their worthiness; don't make worthiness an "if I do X, then I'm worthy"
When kids see you, ensure they see an "I'm glad to see you" face vs. a constant critical face
When they make mistakes, see a good person with bad choices, not a bad person. Don't shame your kids or other parents for the choices they make. You may not know the context.
Be vulnerable with kids, show them that you aren't afraid
Understand that fitting in (being someone else) is the opposite of belonging (being good enough)
Avoid rescuing and intervening because they are dangerous for kids. Gives hope to kids but don't disempower them
Hope happens when we set meaningful goals, create a good plan, and sincerely believe we can make it. It's important to believe in yourself so dare greatly and get in the arena.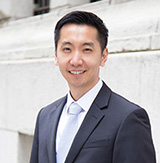 Robert Chen is the founder of Embrace Possibility and author of The Dreams to Reality Fieldbook. He helps people who feel stuck move forward by guiding them to see other possibilities for their lives. He specializes in working with high performers get to the next level. If you're going through a tough time right now, check out Robert's article on How to Feel Better Right Away and if you're having trouble getting what you want out of life, check out How to Always Achieve Your Goals.
More Posts - Website - Twitter - Facebook - LinkedIn - Pinterest - Google Plus - StumbleUpon - YouTube