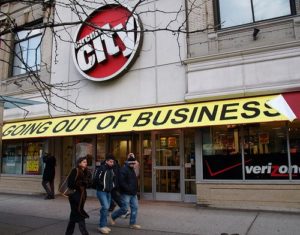 In my previous article, I proclaimed that the one key skill for success is the ability to sell.
If you believe selling is sleazy, please click here and read this article before reading on.
For those who truly believe salespeople can have integrity and still be great and want to start learning how to sell effectively, here is Lesson 1.
Before you even open your mouth, the first thing you want to do is think about ...
... the product or service you want to sell. Right?
WRONG!
Most people want to start with their product or service because that is what they created, know or want to sell. Starting with what you want to sell is one of the main reasons most people have a hard time selling.
The first thing you want to think about ...
... is your customer.
Who is it and what do they want? If you don't know, then your next step is to find out.
Only when you know what your customer wants, can you begin the selling process.
A great salesperson is not someone who can sell anything to anyone. A great salesperson is someone who finds out what the customer wants or needs, determines whether his product or service can fulfill that want or need and "sells" to the customer only if there is a match.
Your want to shift your mindset from one of a traditional salesperson to an assistant buyer. A great assistant buyer knows specifically what his client wants. That is the relationship you want.
So how do you find out what your potential customers want?
You just ask.
How do you get them to open up to you?
You need to do three things.
Build Rapport
Without trust, you won't get the answers to your key questions. Sometimes you may not even get the opportunity to ask any questions. If you want a refresher on building rapport, read How to Build Rapport with Anyone.
Ask the Right Questions
Once you have rapport, your purpose is to understand what your customer wants by asking the right questions.  So what are the right questions?
It depends.
The questions you ask will be dependent on the answers you get. Before you close out this window thinking you've just wasted your time, let me make it up to you by telling you this:
Different people have different motivations to buy.
Three people can buy the same SUV for different reasons: One buys it because it is safe. The second because it is on sale. The third because it looks good.
It is important to recognize this concept before I introduce the series of questions that will drill down to a person's motivation.
Question 1 - What do you want?  A new job.
Question 2 - Why do you want a new job? Because I want to to be challenged.
Question 3 - And why is being challenged important to you? Because I went to a good school and got a good education and I don't want it to go to waste. I want to be able to showcase my abilities.
Question 4 - And if you were able to showcase your abilities, how would that impact your life? I would be happier and I would be able to impress my boss and colleagues. I wouldn't have to feel so replaceable. 
Question 5 - What does it feel like to be replaceable? I worry about everything I am doing at work and I am suspicious of other people trying to make me look bad. I get paranoid and sometimes I don't get a good night's rest if my boss says he wants to meet with me. I always expect the worse.
Question 6 - What do you think will happen if this continues to go on? I'll probably have a bad relationship with my coworkers and perform badly at work from all the worrying and lack of sleep.
Question 7 - And how would that make you feel? Absolutely horrible. I want to be a nice person but it's hard to when you are competing with everyone. I don't want to get fired or a nervous breakdown. 
Question 8 - And you're telling me that your current job is preventing you from living the life you want. What is it worth to you to fix this problem and live the life you want? A lot
Now we still haven't mentioned the product or service but if you had a product or service that could help this person, what do you think will happen?
Listen Actively
To effectively ask the right questions and to capture the person's motivations, fears and frustrations, you need to let your potential customer talk and you need to listen because everything that is being said will help you decide whether your product or service is right for your prospect. You actively listen by asking more questions to clarify exactly what your prospect wants.
Practice, Practice, Practice
Now that you have a good idea of how to ask your prospect what they want. Practice building rapport and drilling deep with your prospects. Really internalize the method of questioning and remember to listen attentively and be curious and sensitive about what your prospect is and is not saying.
In Lesson 2, we'll cover what you're going to do with all this great information you got from applying Lesson 1.
Robert Chen is the founder of Embrace Possibility and author of The Dreams to Reality Fieldbook. He helps people who feel stuck move forward by guiding them to see other possibilities for their lives. He specializes in working with high performers get to the next level. If you're going through a tough time right now, check out Robert's article on How to Feel Better Right Away and if you're having trouble getting what you want out of life, check out How to Always Achieve Your Goals.
More Posts - Website - Twitter - Facebook - LinkedIn - Pinterest - Google Plus - StumbleUpon - YouTube