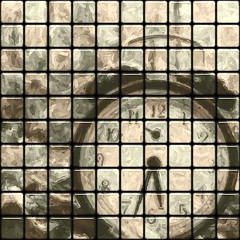 For those who follow my blog, you may have noticed that I haven't posted any new articles recently. The main reason for this is I've been single-tasking, a technique Leo Babauta uses to get a lot of stuff done. This month, I've focused most of my time on finalizing my first book and have put a lot of my other projects on hold. Today I received an email from one of my readers asking if everything was ok since I haven't posted any new articles recently. To be honest, I've been so busy and focused that I didn't realize so much time has passed since my last article and it was nice for someone who lives halfway around the world to check in on me (Thanks Stefan). Stefan's email made me wish I had more time in the day to do all the things I wanted to get done and this reminded me of a quote from How to Live on 24 Hours a Day by Arnold Bennett (free on Project Gutenberg).
"which of us has not been saying to himself all his life: 'I shall alter that when I have a little more time'? We never shall have any more time. We have, and we have always had, all the time there is."
We are all given 24 hours but why do some people get so much more done that others? What is their secret?
Being able to effectively manage their time 
Here are a few tips I use to make the best use of my time:
Keep a Commitments List
There are times when no matter how hard I try or how fast I work, I don't finish my list of daily tasks. This occurred because I've overbooked myself. The problem, I later realized, was my unwillingness to say no to interesting projects combined with the unsustainable number of interesting projects being brought to my attention. In short, I had trouble saying "no" and it was mainly due to these reasons:
fearing to miss out on opportunities (FOMO)
underestimating the time I'll need to devote to each project
not realizing how many commitments I already had until I said "yes"
My usual solution was to sacrifice sleep but my wife has strongly encouraged me to move away from that. What worked for me to improve this situation was to take inventory of my current commitments and keep an up-to-date list of all my commitments. Just making the list will be very helpful to you but when you couple the list with the rule that no new commitments can be added unless an existing commitment is removed, the effect is powerful. This forces you to evaluate any new commitments that you are tempted to take on and it helps you say "no" to any request on my time that is not worthy of sacrificing an existing commitment. If you're the type of person who finds it hard to say "no", use this method. It's a simple and easy way to keep yourself accountable.
Know Where Your Time Goes
This is the conventional strategy for time management:
Log how you spend your time
and it works. I find it helpful to log your time usage for three weeks including the weekends at 30 minute intervals. It helps to create a paper version that you can carry around or if you have an iPhone, you can use this free app. Once you know where your time goes, categorize how you use your time and calculate how many hours you spend on each category. Categories that I use are:
Sleep
Meals
Productive Work
Errands,
Travel/Commute
Personal Development
Health/Exercise
Planning
Relationships (Social/Friends/Family)
Wasted Time
I recommend that you create your own categories. You can keep it simple using two categories (Good Time and Wasted Time) or you can make it as detailed as you like (jogging, yoga, breakfast, lunch, dinner, snacks, train, walking, tv, etc.) What's important is being very honest with yourself and how you use your time. Once you know where your time goes, you can usually find chunks of wasted time you can put to good use. This is the fun part: using creative ways to make use of your wasted time. I commute to work and the commute involves both walking and taking the train. I listen to audiobooks when I walk and I read when I'm on the train. This is enough to satisfy my daily personal development commitments and it opens up the time that was formerly reserved for personal development.
Make Room in Your Schedule
If you're reading this article, it's because you have a lot to do and not enough time to do it. I can bet that after the time-logging exercise, you already filled up all the free time you found. You need to be careful about this. Life never goes according to plan and you need to plan for that. Always give yourself cushion so you can take advantage of what life has to offer. Opportunities may come up that you may want to take on or you may be in flow and want to work longer than you planned for. I encourage you to re-evaluate your list of commitments and your time log to make room for one to two hours of uncommitted time.This is something I've been experimenting with and it has allowed me to introduce greater flexibility in my schedule without any of the guilt that usually comes with not completing my daily tasks.
Of course, this article assumes you know which tasks are important to do. If you don't, you can
check out this article
. I will cover prioritization in a future article.
Just remember that the last thing you want to do is waste time doing unimportant things.
Now it's back to working on my book.
How do you effectively manage your time?
What works and what doesn't work?
Photo by Patrick Hoesley
Robert Chen is the founder of Embrace Possibility and author of The Dreams to Reality Fieldbook. He helps people who feel stuck move forward by guiding them to see other possibilities for their lives. He specializes in working with high performers get to the next level. If you're going through a tough time right now, check out Robert's article on How to Feel Better Right Away and if you're having trouble getting what you want out of life, check out How to Always Achieve Your Goals.
More Posts - Website - Twitter - Facebook - LinkedIn - Pinterest - Google Plus - StumbleUpon - YouTube