Every day you miscommunicate something to someone.
You don't do it intentionally but it happens.
It actually happens all the time, you just don't know it.
The only time you realize there is a miscommunication is when something bad happens and even then you may not think it was because of bad communication.
The good things is most miscommunication doesn't have any bad consequences.
The bad thing is in those rare cases when the stakes are high, the consequences can be devastating and by the time you realize it was a communication issue, it's too late.
Almost all conflicts (fights, arguments, etc.) are caused by poor communication. If you wanted to choose one skill to better your life today both professionally and personally, it is to improve your communication skills (I know, I know. Please resist the urge to roll your eyes).
"Communication", like the words "mission" and "vision", has become a generic term overused by corporate Human Resources Departments. All of the power and meaning of these words have been lost and people have forgotten the importance of good communication in their lives.
Almost every company has some type of training on effective communication skills but does it really help people become great communicators? Unfortunately not. Many of these trainings have great content and tips but they don't work because they never get to the root of the problem.
They never look at why people are bad communicators in the first place. If you want to be an extraordinary communicator, you must understand why we're so prone to miscommunicate:
Seeing is Believing
Most people tend to believe that because they were at a particular event (e.g. meeting, discussion, presentation, etc.), their account of the situation is correct. They generalize their perceptions of reality to be true for everyone and assume that what they saw is what really happened.
That is not true.
Even for all of you who have perfect vision, there are things you are blind to that you don't realize.
Watch this short video and follow the instructions in the video before reading on:
This experiment not only shows the power of attention but more importantly how our realities are based on our perception and that our perceptions are based on what we focus on. Depending on our experience, our mood, our thoughts, etc., we focus on different things of the same event. This means we only see a part of reality. To be more specific, we only see OUR part of reality.
Despite this being true for everyone, most people don't realize this. They don't know what they didn't see and will generalize their portion of reality to be the full reality. This is why so many people communicate badly. They stubbornly hold on to their "truth" and they discount everyone else's "truth".
If you were shown the above video only once and without mention of the gorilla, you probably would have lived your whole life thinking that there were only two teams passing the ball around and that the white team passed the ball around 13 times. If someone later told you there was a gorilla in that video, you would probably argue against it fervently.
Life works the same way. We can't rewind to see what really happened and arguments start when we think we have the whole truth even though we only have part of the story. Did you ever accuse your spouse of doing something they didn't do? Did you ever disagree with your boss about how your meeting went? If so, you've experienced this phenomenon first hand.
Improve Your Communication by:
Realizing that your perception of reality is partial and dependent of your experiences
Believing that people have good intentions and being curious about their perception of the world. Even though their actions or ideas may not make sense in your world, it is very possible that it makes perfect sense in their world.
Taking other people's perceptions of reality to be as true as your own
We are Speaking the Same Language
In most countries, people speak the same language. In the US, it's English. In China, it's Chinese. In France, it's French.
People can recognize most words in their native language but what most people don't realize is the same words they are so familiar with may hold different meanings for different people.
If you assumed that just because you speak English and the other person also speaks English that you're both speaking the same language, you're very wrong. The meaning you give to words come from your environment (e.g. the way you were raised, your circle of friends, etc.) and your experience with that word. This is why miscommunication occurs so often. We all have unique life experiences and just because we use the same words, your definition of those words may be very different from my definition and you wouldn't know it until something bad happened.
Here is an example:
Tom and Jane are dating. Tom sees that Jane is unhappy and asks Jane what's bothering her.
Jane replies that she wants Tom to be more caring. Tom promises that he'll be more caring and Jane feels better.
The next week, Tom buys Jane flowers and takes her out to dinner. He feels good about it and Jane seems to be enjoying it as well.
A few weeks later, Jane and Tom get into a big fight because Jane accuses Tom of not following through on his promise to be more caring. Tom resents it because he felt that he was very caring and has shown it.
What was the problem?
Tom and Jane had different definitions for the word "caring":
Tom's definition of caring = buying flowers and taking loved one out to dinner
Jane's definition of caring = asking her daily about how her day went
So who's right?
Was Jane right to be angry or was Tom wrongfully accused?
Guess what, they're both right.
The miscommunication occurred because they agreed on two different things thinking they agreed on the same thing. Jane thought Tom would ask her about her day more often while Tom thought as long as he bought flowers and took Jane to dinner, he'll be giving Jane what she wants.
Sound familiar?
Improve your communication by:
Not assuming that speaking the same spoken language automatically means speaking the same language
Asking others to define certain key words to make sure you're on the same page. Tom should have asked Jane, "How would you "care" for someone?" People tend to treat people the way they want to be treated. If you want to drastically improve your relationship with your loved ones, ask them, "How do you know if someone loves you?" and pay close attention to the answer.
Paraphrasing in detail the other person's definition to make sure you understand what they mean and that you're both truly on the same page.
Treat the person the way they want to be treated.
"It's the thought that counts"
We're taught growing up that as long as your intentions are good, that's all that matters. It doesn't matter how the other person takes it, if you know you had good intentions, you're covered.
This is perhaps the biggest reason people get into arguments. When you think this way, you're no longer communicating. You're just dumping your ideas and suggestions under the guise of good intention.
One of the most important things I've learned that has helped me to improve my ability to communicate is realizing:
Intention doesn't matter.
The best example of this is a nagging parent. I'm positive your father or mother or both had only the best intention for you but how did the nagging make you feel? Did you feel compelled to listen to what they had to say? Did you listen to what they told you to do?
Probably not.
That's why focusing on intention is a very bad way to keep score on the effectiveness of your communication.
The only way to see how well you communicate is based on the response that you get from others. If other people are not open to your ideas, it doesn't matter how good your intentions are, you're not a good communicator. It's not up to people to understand your message, it's up to you to make it clear and acceptable.
Improve your communication by:
Focusing on the response that you're getting to evaluate how good you are communicating
Taking responsibility for not getting the response you want
Adjusting your behavior and communication according to the feedback
Repeating the previous steps until you get the result you want
In a nutshell:
Seeing is not believing
Just because we all speak English doesn't mean we speak the same language
Your intentions don't matter. It's about the response that you get.
Be curious about the other person without judging. If you don't assume and you're always curious enough to ask the other person to clarify what he/she mean, you'll see your quality of life improve drastically. There will be fewer if any arguments and you'll reduce many of the frustrations that plague relationships.
Life is about relationships and great relationships come from clear communication.
What are your tips for better communication?
If you want to improve your ability to communicate and get your message across, feel free to contact us to discuss the product and services that we offer.
  Photo be
Ed Yourdon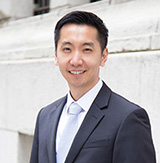 Robert Chen is the founder of Embrace Possibility and author of The Dreams to Reality Fieldbook. He helps people who feel stuck move forward by guiding them to see other possibilities for their lives. He specializes in working with high performers get to the next level. If you're going through a tough time right now, check out Robert's article on How to Feel Better Right Away and if you're having trouble getting what you want out of life, check out How to Always Achieve Your Goals.
More Posts - Website - Twitter - Facebook - LinkedIn - Pinterest - Google Plus - StumbleUpon - YouTube